WE ARE GOSEVAK BY CHOICE
We are Gosevak. Our Organic Farm and beautiful Goshala is located in Sherpura village of Banaskantha in Gujarat. Our work is inspired by Holy Sant Shree "Pathmeda Maharaj ji" From worlds largest Pathmeda Godham. Every time you buy from us, you help a Cow to feed well and prompt rural livelihood of our village.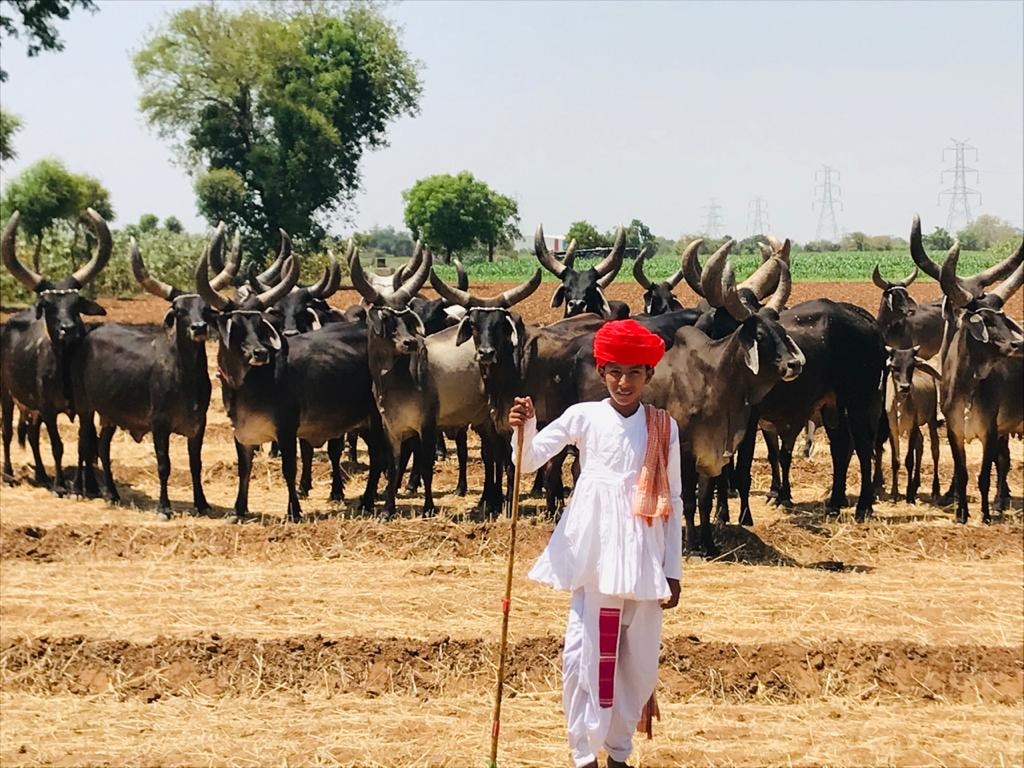 BENEFITS OF PANCHGAVYA
Panchgavya is a unite of five glorious elements from Mother Cow. COW URINE, COW DUNG, COW MILK, COW CURD and COW GHEE.

Consumption of Panchgavya on regular bases removes toxins from our body, miraculous healing of food addictions, it cures from side effects of Alcohol & Tobacco etc. Ghee, Curd helps to improve immune system.
BUY NOW
WHY SHOULD YOU BUY THE GAVYAMART BILONA GHEE?
Our Pure Kakrej Cows Bilona Ghee made from A2 milk from our own Kakrej cows which are free grazed on the organic farm.
BUY NOW
WHAT OUR CUSTOMER SAY
★★★★★
"This bilona ghee is too excellent. I am using it from 3 years. Taste of this ghee would take you back right to your childhood memory of grandmother and village life and traditional recipes. Also break proof thermocol packing. Thank you Gavyamart . Keep the good work"

ravindra
- Pharmacist
★★★★★
"The packaging was amazing delivered in perfect condition, no words for the taste as words are short of description for this ghee in this price bracket. Thanks to Mr. Ravindra Singh whom I had detailed conversation regarding ghee and he described me complete procedure over the phone ... patiently listening and describing the whole ghee making process, types of ghee available in market and at what price bracket. Thanks to him for his time and efforts in making me choose one of the purest ghee available in market."
★★★★★
"I am using Gavyamart product from 2 year. During pregnancy I used Vedic Bilona ghee and its help me lot. Ghee has the right amounts of nutrients, vitamins and minerals. It is one of the most natural ways to nurture the bodies of expecting mothers and the baby inside the womb. Now my baby is 2 year old and we both are using this ghee. Very happy recommended to all mothers."
★★★★★
"Great team, excellent Support. We have some issue during payment which is showed within 30 minutes. I love the subscription plan of ghee and opt for 1 year subscription. I am using Gavyamart , Pathmeda Products from 5 years and Fully satisfied with the product and services. Before 1 year there services are very poor but now a days a significant improvement in product delivery and packaging. Very happy with the support and company. Highly recommended"
MY HEALTH IS MY WEALTH
MY SWEET EXPERIENCE WITH BILONA

The combination is exclusive to the traditional ghee because of their exclusive curdling process.gavyamart has launched bilona ghee which is 100% organic and good for the body.

MY FOOD EXPERINECE WITH BILONA

Bilona Ghee not only adds taste to your food, but it makes your foodappraised. Gavyamart has rich nutty flavour of bilona ghee in their products. There are diacetyl and other flavonoid compounds which generate while heating.

MY PREGNANCY LIFE WITH BILONA

A pregnant woman should consume pure and organic bilona ghee, Gavyamart provides nutritious, easy to digest, healing oil that can be used as food or as medicine ghee. During this crucial time of her life, she must only eat organic desi cow ghee made using the ayurvedic bilona ghee.